STEP 1 Supply 5VDC power to position 1 as shown in the figure, and then connect the USB cable that comes from the computer in position 2.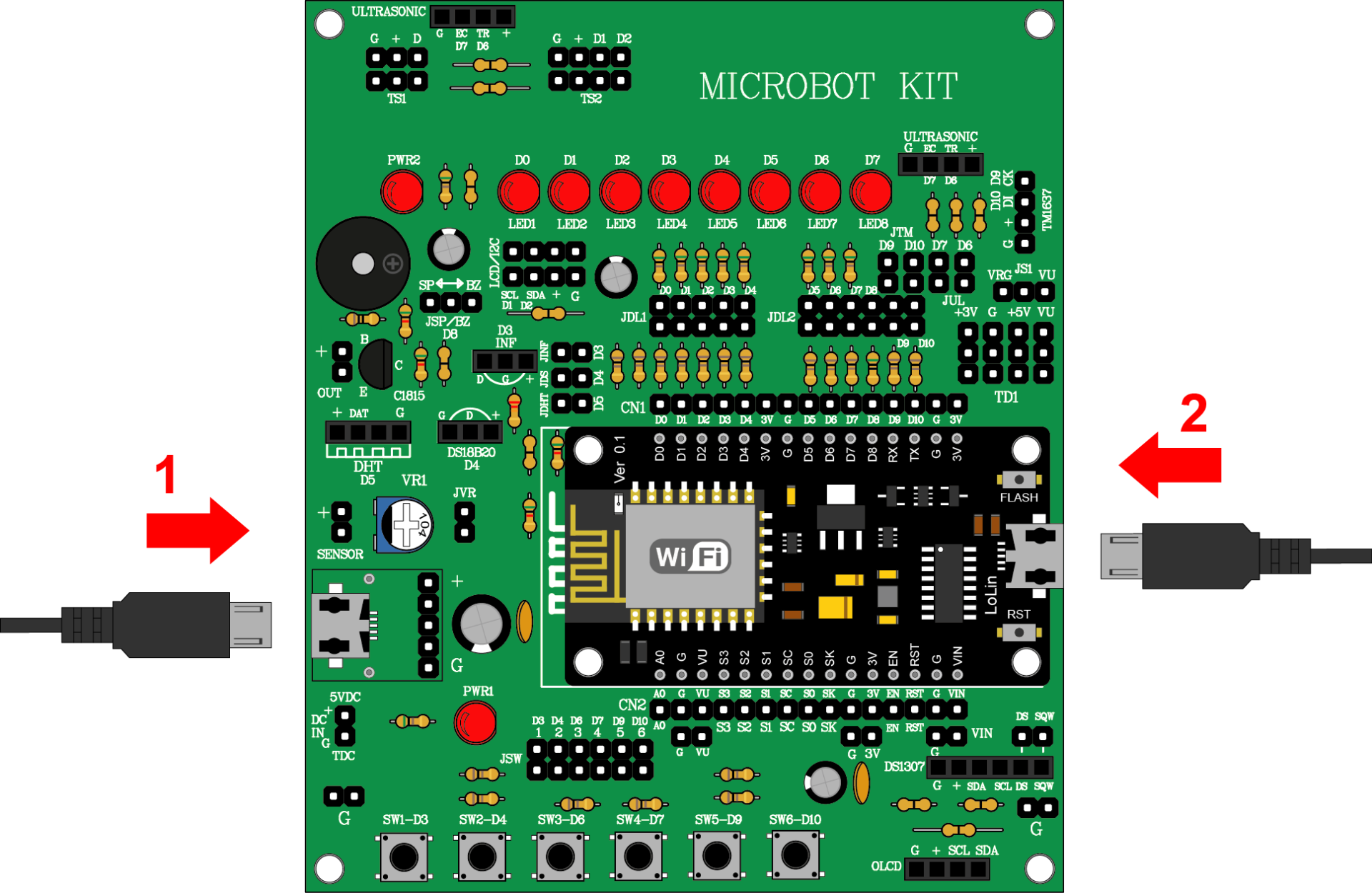 Image of USB cable connection

STEP 2 Go to the Devices Manager section of your computer. (In case you can't find it, Right click on My Computer or this PC on the Desktop, then select Properties. You will notice a message Devices Manager, click on it).
STEP 3 Observe the Ports (COM & LPT) as shown in the picture, it is USB-SERIAL CH340 (COM6), that is the Com Port location of the NodeMCU V3 board on our computer (Some machines may be different).
Image of showing Com Port in Devices Manager